How Much Should You Spend on an Engagement Ring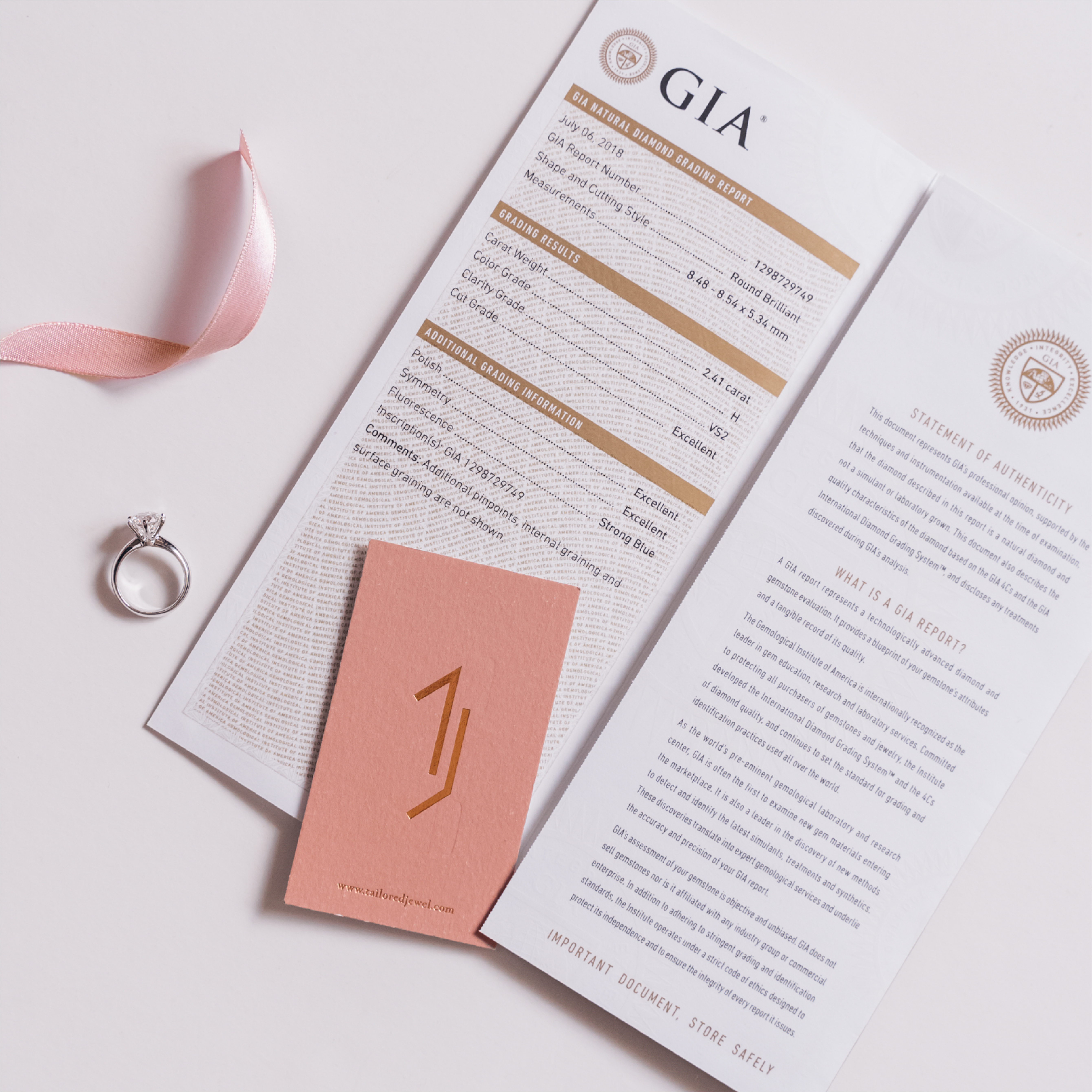 Congratulations! You're about to propose to the one person you want to spend the rest of your life with! Picking out the engagement ring is a big decision that requires a lot of thought and consideration.
You probably have a lot of questions about finding the right engagement ring. The first being what you should pay for an engagement ring. That's a tough question, and there's no one right answer.
The good news is that many people wonder what the price of an engagement ring should be, so you aren't alone asking the question. Here is a guide that will help you understand how much to spend before getting your engagement ring.
Average Price of an Engagement Ring
In Malaysia, the average size of an engagement ring is 0.4 carats, which, on average, costs RM6,065.25. This is lower than the average of other Asian countries.
The average in China and Singapore is 0.5 carats for RM8087.00. While Hong Kong pays, on average, RM16,174.00 for 0.7 carats.
These prices account for all engagement rings sold. But there are so many ring styles available that it's better to break the price down by category rather than comparing all rings to each other.
No two rings are alike; therefore, no two prices will be the same. You will get a more accurate price if you find the styles of rings you and your partner like and compare them to each other.
What Affects the Cost of a Ring?
To understand how much engagement rings cost, first, you should understand what factors affect the price. What seems like a small detail on a ring can still cost you a lot.
Here are the features and factors that affect an engagement ring's price:
Cut
The cut of the diamond is often considered the most important of 4Cs. Cut refers to how light reflects and interacts with a diamond's facets. The best cut diamonds have the highest best symmetry and proportions.
Poorly cut diamonds are dull no matter what the grades of other factors are. Well-cut diamonds have the brightness and sparkle that most people look for in an engagement ring.
Brilliant cut diamonds are the most expensive since they offer the most sparkle. Other types of cuts include step cut and rose cut diamonds.
Clarity
Clarity measures how pure the stone is, which is telling about how rare the diamond is. Higher clarity diamonds have no inclusions (internal flaws) and no visible external imperfections.
Diamond sparkle is affected by the clarity. Less flawless diamonds with more inclusions won't reflect as much light. Diamond clarity is measured on a scale with the highest grade "Flawless" to the lowest being "Included".
Flawless (F), Internally Flawless (IF), Very, Very Slightly Included (VVS1 and VVS2) are considered the highest quality of diamonds and come at a higher price point than lower grades.
Colour
The natural tint of white diamonds is referred to as colour. Most naturally occurring white diamonds will have a tint of yellow. So diamonds that don't have this yellow tint are rarer.
Colour affects the stone's appearance, giving the diamond the bright white sparkle. Yellow-tinted diamonds won't have the same sparkle. A diamond's colour has a scale from D to Z, with D being colourless and Z being light yellow.
Colourless grades (D, E, and F) and near-colourless grades (G, H, I, and J) are regarded as the best quality and therefore fetch a higher price.
Carat
Carat is probably the feature of a diamond you're most familiar with. Contrary to belief, though, carat refers to the weight of the diamond, not the size. However, the weight does affect the size of the diamond.
Since carats measure weight, diamonds with different shapes may have the same number of carats but appear as a size that's larger or smaller. Diamonds that have the same carat weight may also vary in size depending on the cut.
Carat weight works hand in and hand with clarity, colour, and cut. The carat weight itself won't determine the price of a diamond. For example, a larger diamond with poor quality will cost less than a smaller diamond with excellent quality.
Shape
Most people think of cut when they're thinking of shape, but they are two different factors. The shape determines the geometric appearance, not the quality.
Round diamonds are the most traditional and popular shape for an engagement ring. Other popular shapes include princess, cushion, and emerald diamonds. Less common are oval, pear, marquise, and heart.
The shape that comes at the highest price regardless of other factors is round. This is because round cut diamonds tend to appear larger because of their brilliant cut. Other cuts are significantly lower, even at higher qualities.
Gemstone
Most engagement rings feature diamonds and the main stone. Though they are the most popular option, a diamond isn't required for a ring to be an engagement ring. Natural diamonds are rare, and the price reflects that.
However, some alternatives can help lower the price. Lab grown diamonds have the same chemical makeup but can come at a lower price. Moissanite is another alternative that appears like diamonds for less money.
You can also move away from diamond-looking gems and choose a new look altogether. Sapphire, ruby, and emerald are popular alternatives. But most precious stones can be the centre of an engagement ring.
More Diamonds
If a single diamond is expensive, adding more would, of course, increase the price. Solitaire rings feature a single diamond in the centre of the ring. But many rings have multiple diamonds or other gemstones on the ring as well.
Engagement rings with one large centre stone and two smaller stones on each side are a popular style. A halo setting has smaller diamonds surrounding the larger centre stone to make that stone appear larger.
Stones set into the ring's band are also a popular style for an engagement. No matter where you add them, more diamonds will increase the cost of the ring.
Brand
One factor that can affect the price that doesn't have to do with the stone's quality is the brand. Similar to a brand name vs. generic, some rings may have a slightly higher price tag with a certain brand or designer behind them.
A celebrity designer can get you to spend a little more because their name is attached to them. This can even work at a local level, with some store names having a more prestigious reputation.
Myths Surrounding the Cost of Engagement Rings
Some myths have been accepted as truth when passed around from generation to generation. But though these are widely accepted, you don't have to follow these arbitrary rules.
One of the popular rules is that you should spend at least three months' worth of your salary on the engagement ring. But this rule is outdated since there's a much wider variety of engagement rings than there has been in the past.
You can spend more or less than the arbitrary three months limit. There's no minimum amount to spend because there's an engagement ring for every budget.
How You Can Cut the Cost of an Engagement Ring
Using the factors that affect the cost of an engagement ring mentioned above, you can find ways to lower your ring price.
The first step you should take is to decide which factors are the most important to you and your partner. This will give you a place to start while you play around with the other factors.
For example, if you know your partner wants a certain shape, you may be able to choose a lesser carat weight to sacrifice some clarity. Try different combinations of factors until you find a ring and a price you like.
So How Much Should You Spend?
The simple answer is that you should spend what you're comfortable with. There isn't one price that turns a regular ring into an engagement ring. On the opposite end of the spectrum, there's no price cap to an engagement ring.
You may want to discuss with your partner what the two of you feel comfortable paying and feel comfortable wearing. Your partner's preferences can also help guide your spending.
It's a good idea to set a budget or a price cap for you to shop within. This way, no matter what kind of ring you choose, it'll always sit at a comfortable price point.
Setting a budget that you're happy with will ensure that you feel no regrets about your ring.
The Right Ring Means Forever
Finding the right engagement ring can be a stressful process. With a variety of styles and price ranges, making a decision can sometimes feel impossible. Many people don't know what the right price of an engagement ring should be.
This common question is the worry of many people about to propose. But there is a silver lining answer: you can almost always find a ring within your price range.
Ready to start looking at your forever ring? Contact our experts to help you find the perfect ring to propose with.